AFEM Analysis: Complexity and Convergence Analysis of adaptive Methods
The aim of this project is the design, the mathematical analysis and the implementation of rate optimal adaptive finite element methods for the efficient simulation of parabolic problems. We will focus on design, rate convergence analysis and comparison of different adaptive discretizations and semidiscretizations. The analysis will increase the mathematical insight into the properties of adaptive finite element methods that are needed for guaranteeing rate optimal convergence. The derived algorithms will be applied to a variety of problems in order to investigate their robustness and performance.
Researchers: F.D. Gaspoz, K.G. Siebert

Cooperations: C. Kreuzer (Bochum), A. Veeser (Milano)

This project is funded by the DFG with reference number SI-814/4-1.
During the last decade there has been a substantial progress in the analysis of adaptive finite element methods. This includes a posteriori error estimation as well as the analysis of convergence and optimality of the adaptive algorithm. Our aim is to mathematically prove for a large class of problems convergence of the standard adaptive methods which are used in practice. In addition, we are investigating optimal error decay in terms of degrees of freedom.
AFEM Software: Design und Implementation of Advanced Simulation Tools for Diffusive Processes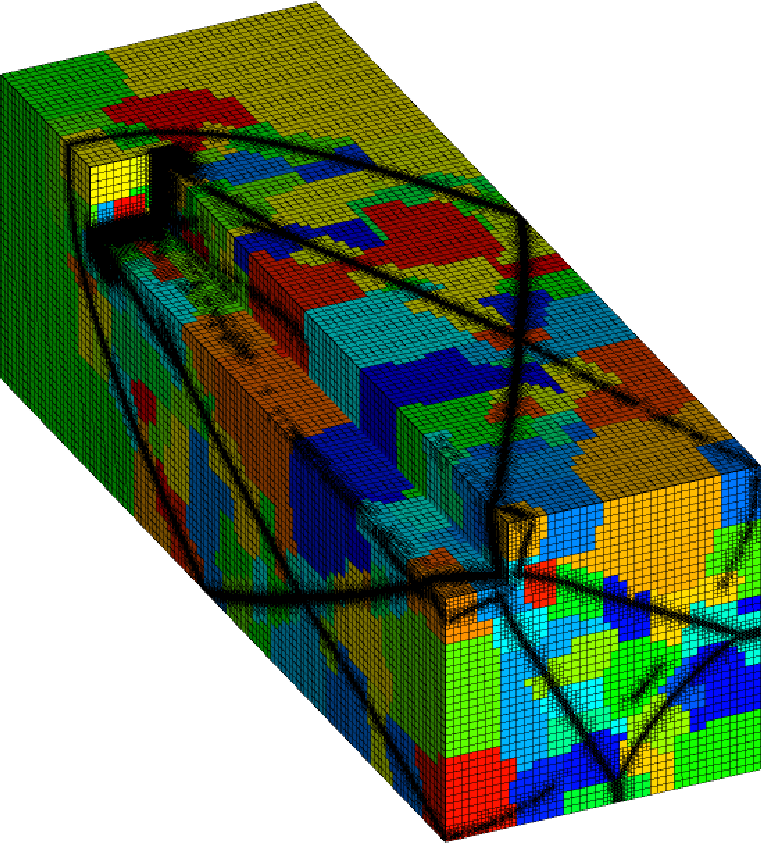 In this project, we will develop and improve open source software infrastructure for parallel-adaptive finite element simulations on unstructured grids. Our main focus are diffusion dominated time-dependent and -independent multi field processes. For this problem class, which requires conforming discretizations, parallel-adaptive simulation environments for unstructured grids are not well established yet. It is the ultimate goal of this project to develop a mathematically based software infrastructure, based on DUNE and DUNE-FEM, which also enables other scientists to perform parallel-adaptive FEM simulations with low overhead.

Researchers: M.Alkämper, C.J. Heine, S.Hilb, K.G. Siebert

This project is funded by SimTech.
AFEM-Anwendung: Validierung und Einsatz moderner Methoden im interdisziplinären Kontext