SFB 1313
Iterative solvers for ill-conditioned nonsymmetric monolithic systems
Coupling porous media and free-flow is a common denominator of CFD research within SFB 1313, with a multitude of application domains. To address these problems computationally, the 'coupled until proven uncoupled' paradigm has been established. One way to achieve full coupling also in a numerical scheme is the monolithic approach, which is particularly attractive if the porous medium is described by some averaged formulation such as Darcy's Law in the most simple case: All underlying physics, such as variants of the Navier-Stokes equations in the free-flow domain, and Darcy-like equations for the porous medium, are assembled into one nonlinear system. However, it turns out that this system, and linearised variants thereof, are notoriously hard to solve with classical iterative schemes for linear(ised) systems. This is due to the extreme difference in the rate in which the flow in the two domains is evolving, and in the scale difference of the domains of interest. In this auxiliary project, we will primarily examine novel and specifically tailored preconditioning techniques to solve monolithic systems with iterative schemes. In addition, we examine variants of monolithic Newton-like approaches for the nonlinear loop.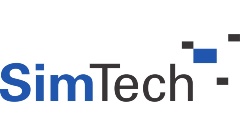 Provenance-integrated adaptation of numerical approximations of differential equation models
Project application within the Cluster of Excellence SimTech
Joint project with Prof. Melanie Herschel
Start: March 2020
Funding period: until May 2023
Funding code: PN 7-3
Link: PN 7-3
This project explores how to leverage metadata collected a priori and during the execution of a simulation of a differential equation model, with the goal of using these metadata to adapt, improve and predict the simulation. Such metadata, commonly referred to as provenance, include 'low-level' performance metrics obtained by monitoring convergence rate, runtime, or memory consumption as well as novel 'high-level' measures and derived metrics that help quantify the estimated difficulty of a solution, or the similarity of tasks / components in different simulations. We will contribute novel methods and measures to capture these metadata as well as corresponding analysis algorithms to ultimately advance the fundamental problems of deciding when a (possibly expensive) provenance capture is useful to improve the overall performance or to enable more informed design decisions; and of adapting parameter settings
to a given problem. The results of this project will pave the way towards multi-adaptive simulations, in particular in project networks 5 and 7. Furthermore, the project delivers input for SimTech's openDASH data and software hub, and thus contributes towards reproducibility and traceability of simulations.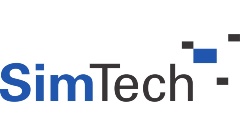 On-The-Fly Model Modification, Error Control, and Simulation Adaptivity
Project application within the Cluster of Excellence SimTech
Joint work with Prof. Miriam Mehl
Start: October 2019
Funding period: until March 2023
Funding code: PN 5-1
Link: PN 5-1
The goal of this project is to analyze, realize and combine unconventional numerical and high performance computing methods to develop truly adaptive simulation software with an important focus on novel optimality criteria. Together with partner projects, the entire hardware spectrum from conventional CPU-based clusters, accelerator hardware to mobile resource-poor devices will be targeted. Optimization in the underlying multi-dimensional discrete-continuous space spanned by multiple choices from model types over discretization methods and solvers, via variable floating point formats to implementation is going to be developed incrementally in this first project phase. The core result of the project will be (a) highly efficient simulation software modules incorporating a wide range of hardware characteristics in terms of compute and communication, (b) the definition of a high-dimensional parameter space, a selection of objective functions, and initial optimization techniques. This will serve as a basis for advancing the first research question (accuracy-resource trade-off) on PN5 into the fourth one (full accuracy-precision-resource trade-off) in a follow-up project.
Clearview
Doing tomography differently: building the imaging tools of tomorrow
Joint application within the DFG-ANR French-German call, together with D. Komatitsch (Marseille) and S. Chevrot (Toulouse)
Start: November 2017
Funding period: 3 years
Funding code: GO 1758/4-1
Imaging what is inaccessible to direct observation, based on elastic waves, is a major issue with a wide range of applications of high societal and economic impact. In this project we aim at drastically improving the resolution of seismic tomography to produce enhanced finely- resolved images in a domain with such high societal and economic interest: regional seismological tomography at unprecedented resolution, in particular for passive seismic acquisition by dense arrays. We go beyond classical passive imaging approaches such as ambient noise tomography or receiver function migration, by performing high-frequency full waveform imaging of the shallow or deep Earth, to help investigate the deep roots of continental orogens or the extended fault sources of large earthquakes. To achieve this goal, we extend our imaging techniques to high frequencies, and derive data-driven simulation schemes and novel techniques for highly unstructured irregular problems in high-performance computing.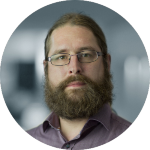 Dominik Göddeke
Prof. Dr. rer. nat.
Head of Institute and Head of Group