Digitales Lehren und Lernen an der Universität Stuttgart: Boost. Skills. Support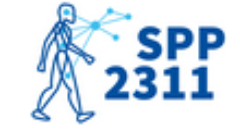 A data-driven optimization framework for improving the adaptation of the neuromuscular system in brain pathology
Joint project with Oliver Röhrle and Miriam Schulte.
Start: 10/2021
End: 09/2024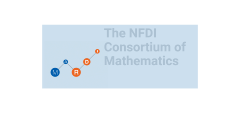 MARDI
Mathematical Research Data Initiative
Co-Spokesperson of TA4 "Cooperation with other disciplines"
Start: 2021
Funding period: until 2026
Mathematical research data is vast, complex and multifaceted. It emerges within mathematical sciences but also in other scientific areas such as physics, chemistry, life sciences and the Arts. Standardised formats, data interoperability and application programming interfaces need to be developed to ensure the ease of use of data across broad disciplines.
With this in mind, the Mathematical Research Data Initiative (MaRDI) is being established as the consortia initiative of mathematical science. Its mission is to:
develop a robust Mathematical Research Data Infrastructure that would be useful within mathematics and other disciplines as well as non-scientific fields.
set standards and confirmable workflows for certified Mathematical Research Data and
provide services to both the mathematical and wider scientific community.
All of which is essential in creating and establishing collaborative platforms crucial for knowledge dissemination, quality control and scientific discourse.
MaRDI's Vision:
Building a community that embraces a FAIR data culture and research workflow through the sustainable realization of MaRDI findings.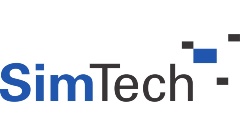 Renewable Energies and Data Science
Solvers for Hybrid Modelling in Porous Media – Design, Implementation, Analysis
International Project between the Cluster of Excellence SimTech
Joint project with Prof. Dr. Christian Rohde and
Prof. Dr. Adrian Florin Radu
Start: October 2021
Funding period: October 2024
We explore solver aspects for PDE- and data-based numerical schemes that provide discretisations for coupled multi-phase flow problems. This includes free-flow/porous-media-flow coupling and coupled porous media domains with two-phase flow hierarchies. The mathematical models are fundamental for large-scale simulations in the context of geothermal energy storage and production as well as other green-energy settings. We aim at the development of a new class of solvers that combine physics- and data-based preconditioning techniques and pursue both concepts based on the monolithic and the partitioned/splitting paradigms. Preconditioners will be tailored to the differential operators in the underlying equations in a block-like fashion or are induced by Schwarz-type domain decomposition methods. We strive for data-driven techniques to act as surrogate models or determine numerical parameters optimizing the performance of the discretisation on the fly. Finally, we aim to underpin our research by rigorous analysis that is challenged by the combination of PDE- and data-based modeling. This project is a joint effort together with Florin Radu from the University of Bergen.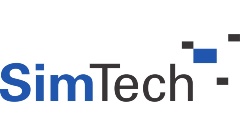 Provenance-integrated adaptation of numerical approximations of differential equation models
Project application within the Cluster of Excellence SimTech
Joint project with Prof. Melanie Herschel
Start: March 2020
Funding period: until May 2023
Funding code: PN 7-3
Link: PN 7-3
This project explores how to leverage metadata collected a priori and during the execution of a simulation of a differential equation model, with the goal of using these metadata to adapt, improve and predict the simulation. Such metadata, commonly referred to as provenance, include 'low-level' performance metrics obtained by monitoring convergence rate, runtime, or memory consumption as well as novel 'high-level' measures and derived metrics that help quantify the estimated difficulty of a solution, or the similarity of tasks / components in different simulations. We will contribute novel methods and measures to capture these metadata as well as corresponding analysis algorithms to ultimately advance the fundamental problems of deciding when a (possibly expensive) provenance capture is useful to improve the overall performance or to enable more informed design decisions; and of adapting parameter settings
to a given problem. The results of this project will pave the way towards multi-adaptive simulations, in particular in project networks 5 and 7. Furthermore, the project delivers input for SimTech's openDASH data and software hub, and thus contributes towards reproducibility and traceability of simulations.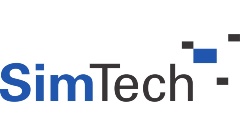 On-The-Fly Model Modification, Error Control, and Simulation Adaptivity
Project application within the Cluster of Excellence SimTech
Joint work with Prof. Miriam Mehl
Start: October 2019
Funding period: until March 2023
Funding code: PN 5-1
Link: PN 5-1
The goal of this project is to analyze, realize and combine unconventional numerical and high performance computing methods to develop truly adaptive simulation software with an important focus on novel optimality criteria. Together with partner projects, the entire hardware spectrum from conventional CPU-based clusters, accelerator hardware to mobile resource-poor devices will be targeted. Optimization in the underlying multi-dimensional discrete-continuous space spanned by multiple choices from model types over discretization methods and solvers, via variable floating point formats to implementation is going to be developed incrementally in this first project phase. The core result of the project will be (a) highly efficient simulation software modules incorporating a wide range of hardware characteristics in terms of compute and communication, (b) the definition of a high-dimensional parameter space, a selection of objective functions, and initial optimization techniques. This will serve as a basis for advancing the first research question (accuracy-resource trade-off) on PN5 into the fourth one (full accuracy-precision-resource trade-off) in a follow-up project.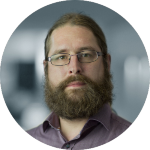 Dominik Göddeke
Prof. Dr. rer. nat.
Head of Institute and Head of Group